A letter from our CEO
2022 was an incredibly exciting year for our organisation! Our dedicated teams across the globe remained steadfast in their commitment to improving the lives of animals and raising the standard of animal care worldwide.
In April, I had the honour of joining our team in the Galápagos Islands as we opened a brand new clinic to promote animal health, population management, and wildlife conservation. Through our outreach projects around the world, we've been providing a lifeline for animals in need, delivering vital services, and contributing to conservation through veterinary care. Our expert teams have been treating wildlife, monitoring endangered species, and working tirelessly to reduce the impact that humans and domesticated animals have on wild animals.
As travel restrictions eased, our work accelerated on all fronts. In total, we expertly treated an impressive 62,393 animals, with thousands more benefiting indirectly from the veterinary care we provided. We performed 25,136 sterilisation surgeries, administered 34,538 vaccinations, sent 478 aid parcels to 175 animal charities globally, and directly treated 6,072 working animals. But it's not just about treating individual animals.
It's also crucial to ensure effective care can be continued after treatment. That's why our interventions were supported by educational workshops for owners and training for local veterinary professionals. At our International Training Centres, we delivered world-class surgical training to 586 vet students and professionals, and we trained a further 609 vets through our All-Terrain Clinic, Taskforce, and outreach programmes. Our WVS Academy, which provides free online resources for the global veterinary community, continued to grow and enabled us to reach more vets this year than ever before. We also trained 1,058 veterinary assistants and non-veterinary participants, such as animal handlers.
None of this would be possible without the incredible dedication of our staff, volunteers, partners, and donors. You all go above and beyond for animals every single day of the year, and we are so grateful for your support!
While it's important to acknowledge our successes, we also recognise that there is still so much work to be done before every animal has access to the care they need. I am confident that with your unwavering support, we will make 2023 an even bigger and better year for animal welfare.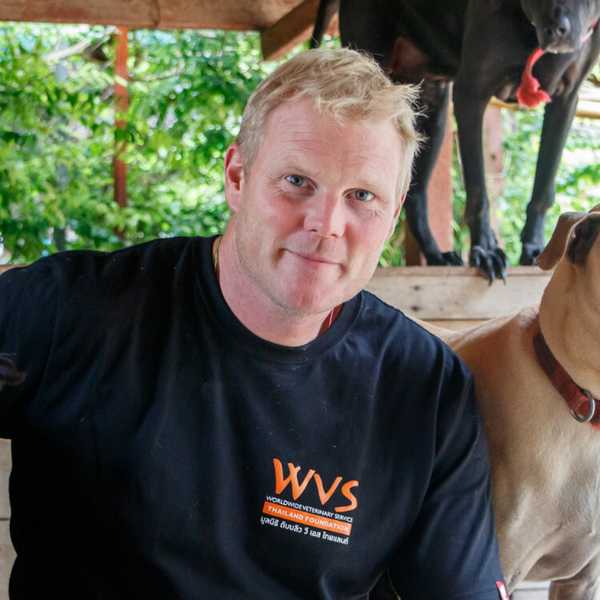 Thank you for being a vital part of our mission.
Let's keep rocking on!
Dr Luke Gamble BVSc DVM&S FRCVS
Founder & CEO
Worldwide Veterinary Service